The 10 best Stan shows available to stream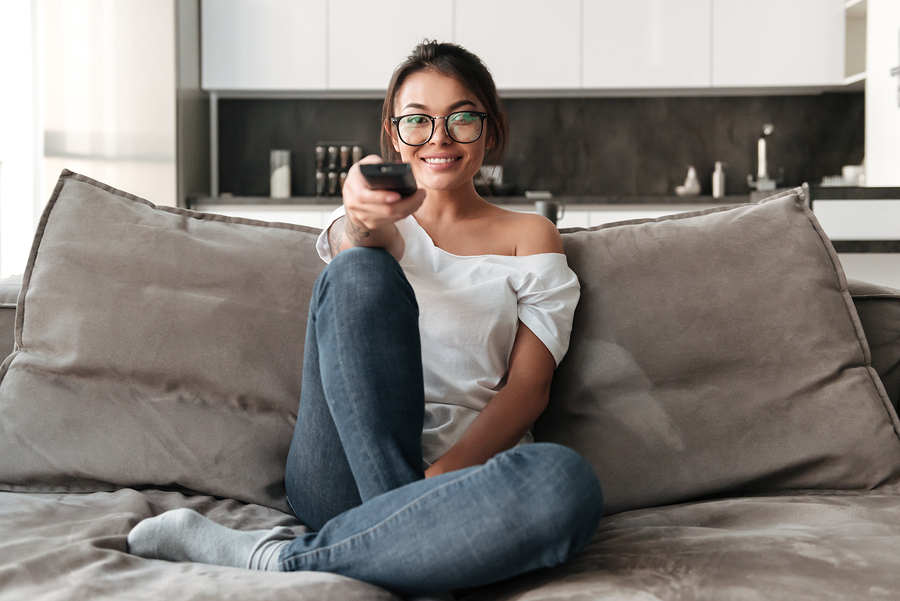 Streaming has quickly become the preferred medium for watching TV shows.
It's convenient, inexpensive and most importantly on demand.
More traditional pay-TV services are declining, which is due in part to the growth of streaming services, such as Stan, that offer you far greater flexibility without the need for a long-term contract or a set-top box.
Stan provides consumers with a variety of hit television shows from across the globe as well as others produced exclusively themselves. We figured some of our MATE's would like to know more about what this streaming service has to offer, so we put together this list of the top 10 best Stan shows available.
In no particular, here are our top 10 best Stan shows.
This political thriller is a Stan original so this is the only streaming service where it is available. It follows the constant political struggles between the far right contingent who meet regular opposition from their far left anti-fascist counterparts. Anyone who enjoys the political sagas of the real world will be enthralled with this Stan original.
2. Adventure Time
Stan also has plenty of children's shows for the whole family to enjoy. The animated series Adventure Time follows the adventures of Finn and Jake – his magical dog sidekick. The hidden humor in this show allows adults to enjoy the show while watching with their kids… or alone!
3. Better Call Saul
This drama series is a prequel to another big AMC hit on this list, Breaking Bad. It dives even deeper into the life of sleazy lawyer Saul Goodman as he navigates the ins and outs of the legal world for his highly strange clients.
4. Friday Night Lights
This is the perfect television show for any American Football fans. The combination of sports and drama will keep viewers on the edge of their seats from start to finish. Its five seasons cover a variety on and off-field issues in a small Texas town where Friday night football reigns supreme.
5. Will and Grace
The sassy classic is back and you'll be able to stream the new episodes on Stan. This television series was one of the first to normalize homosexuality in a time when it was still considered taboo by some.
6. The Office (U.S.)
This wacky collection of characters based in the United States has long garnered a following across the globe. Follow manager Michael Scott and his employees at the Dunder Mifflin Paper Company where work is always the last thing on their minds. This show is lauded as one of the funniest in history and is commonly watched by Stan users over and over again.
7. The Following
Starring actor Kevin Bacon as FBI Agent Ryan Hardy, The Following focuses on the disturbing world of cults. The thrilling drama lasted three seasons and dives deep into these underground worlds. When things get personal, all rules are off.
8. Breaking Bad
Breaking Bad is a drama unlike any seen before. It follows the tale of Walter White, a high school chemistry teacher who is diagnosed with terminal cancer. He decides he doesn't want to leave his family in financial ruin due to the high cost of medical bills after his death so he devises a plan to set them up for life. He uses his chemistry knowledge to begin operating a meth lab to build his family a nest egg but never would have guessed what it could have led too. This series has won countless awards and is said to be one of the greatest AMC series' of all time.
9. Twin Peaks
This early 90's classic began creating new episodes this past year after a nearly three-decade hiatus. The twists and turns and many cliffhangers of this show keep audiences coming back for more.
10. Wolf Creek
Wolf Creek is another Stan original series that already has two seasons available for streaming due to the high praise from viewers. The Outback adventures of main character Mick Taylor are sure to keep anyone on the edge of their seats. This series solidly cemented Stan as a company capable of churning out quality streaming content on their own and we can expect this trend to continue well into the future.
Wrap up
All of these television shows and hundreds of other shows and movies alike can be found on Stan. If you are tired of feeling married to a cable provider that's constantly nagging you for what you feel is way too much money, then cut the cord. You can even get a free trial to test it out!